Intuit Accountants just released the first-annual 2022 Taxpayer Insights & Intelligence Brief. 
Lacerte
Our gold standard professional tax software for complex returns — now with Intuit Tax Advisor
Delight complex clients with tax prep and planning, while being able to remotely staff your firm
Streamline your workflow and save time
Hosting
Take your Lacerte software to the cloud
Automatic updates and built-in security
IT handled by cloud software experts
Work from anywhere on any device
Onboarding support to get started fast
86% of taxpayers
expect their tax professional to store their tax documents/information with industry-standard security.*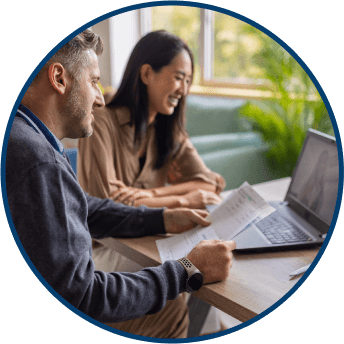 eSignature
Super-fast, digital, and convenient
Sign documents from anywhere
Track client progress in real time
Digitally send, sign, and file quickly
Far more accuracy, far less time
Protection Plus*
Peace of mind all year long
Notice and audit resolution
$1 Million Tax Audit Defense®
Identity Theft resolution
We handle all calls with IRS and states
Create a custom-fit solution with our Lacerte package options
Let us help you find the right solution for your firm, your clients, and the efficiencies you want integrated
A comprehensive collection of form sets best suited for preparing fewer than 200 individual federal returns.
Lacerte Unlimited
Modules
The same features of Lacerte 200 Federal 1040, plus unlimited individual and business returns.
Lacerte REP
(Fast Path only)
Pay-as-you-go is perfect for preparing a lower volume of individual, state, and business returns.
FAQ
Lacerte overview
Integrated tools
Getting started