Intuit Select Pro Staffing
The fastest way to find the right staff for your unique workflow
Level up your firm with expert staffing made easy. Intuit finds the staff, so you don't have to.
We've perfected the strategy—so you don't have to
Intuit has rigorously vetted our outsourcing firms to ensure the highest standards for our experts. You won't have to spend the time searching for quality staff, and all of the staffing experts are fully trained on the Intuit software you use—including ProConnect, Lacerte, and ProSeries Tax.
Rely on pros who know the game
Enjoy the peace of mind that comes with Intuit matching you with staff for your unique needs. All of the tax experts have hands-on knowledge of US tax legislation and experience in delivering individual and business tax returns—which will help you address tax season seasonal talent shortages and create great opportunities for long-term roles.
Bank on coverage that's customized for your needs
Customizable coverage models will empower your firm to choose the credential level of talent and the type of engagement you need. Whether it's seasonal, permanent, or project work, count on the tax experts provided through Intuit Select Pro Staffing providers to help power your firm's prosperity.
We've got your best defense in mind
The staffing providers maintain compliance and quality management of your reputation with ISO 27001 compliance for security and ISO 9001 compliance for quality management. These are two of the highest global certificates in data security and privacy achievable to deliver best-in-class client services. Know you're backed by the highest quality of service and data security.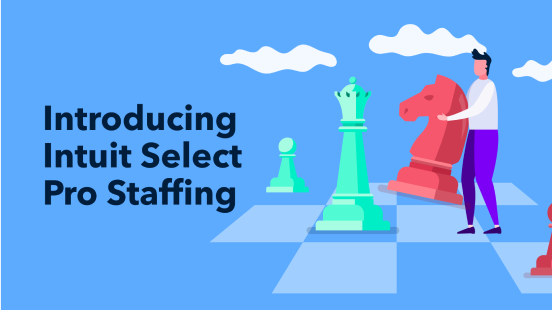 Adding outside tax preparation staff can strengthen your firm's abilities. New staff can help you:
Scale quickly
Improve margins
Increase productivity
Address tax season seasonal talent shortages
Fill long-term roles
Deliver top-level service and data security
Choosing the right talent for your firm is based on three factors to consider
Location
Where do you prefer the work to be done? US-based or overseas?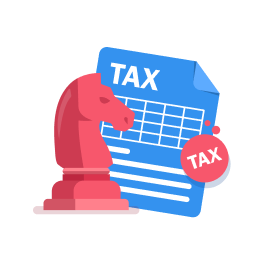 Type of work
What credentials do you need and what type of work do you want to outsource?
Payment options
Do you want full- or part-time employees and the same staff for the entire time—or pay-per-return, where work goes to who's available?
"The team was great. Overall, it took pressure off me to not have to work 80 hours a week with season."
Elmer Howard, Prosperity Financial Accounting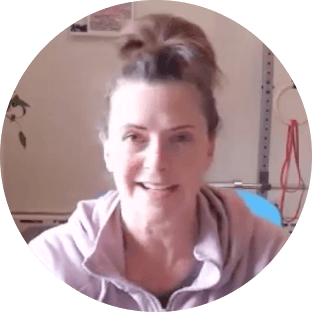 "Working with Intuit's outsource staffing this tax season was a fantastic experience... A more positive experience than I had even hoped for."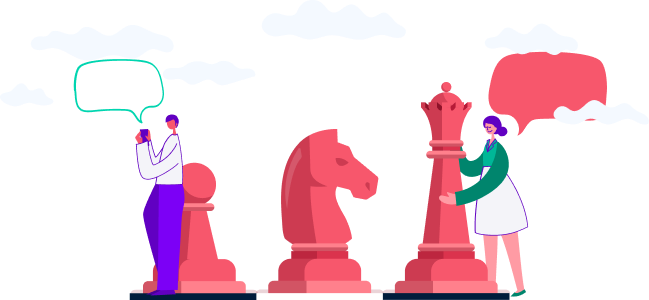 Ready to bring some new players to your game?
Please answer a few important questions below so we can best customize your staffing provider matches.

Outsource staffing FAQs
General questions
Tax preparation outsourcing helps to free up time during the busy season, while helping to maintain the same quality you rely upon from your own staff. It can help cut staffing costs without losing qualified employees, provide a more stable workload for your staff, and fill in any staffing gaps you might have to help you maintain or grow your business. 
Outsourcing has a few different business models to match the needs of your practice. From full-time employees to per-return requests, US-based staff to international preparation, there is a model that is right for you and your business needs.
Intuit has partnered with 3 outsource staffing providers that are well-versed in ProConnect Tax, Lacerte, ProSeries, and QuickBooks. The staff at each provider is also well-versed with many other tax and accounting software as well.
Anyone can benefit from outsource tax preparation. Our partners work with sole proprietors to multi-partner firms to multi-service firms with dozens to hundreds of employees.
Costs vary by requirements and can be full-time employee-based or per-return-based. Each partner's cost structure is slightly different and also varies by US-based staff versus international staff. Intuit has worked with each partner for a specific pricing structure for practices that use Intuit professional tax software. Many partners also offer a free trial so that you can experience the level of work before committing.
Turnaround time varies according to volume of work related to the job and the business model you have selected. Each partner has their own set of service-level agreements they will review with you.
Our partners, at a minimum, are ISO 27001 and ISO 9001 certified, which are 2 of the highest global certifications any company can have. The ISO 27001 is about privacy and data security. International staff are biometrically badged, and when they walk in the building they check their cellphones into lockers. They have desktops with no USB drives or ability to print, and 24-hour screen monitoring technology. This is then overlaid with ISO 9001 certification, which is around the rigorous security controls in place. 
Depending on your sharing preferences, our partners prefer to keep supporting documents for tax engagements in your environment. Should you need to send data to our partners, they offer a 256-bit SSL-encrypted client portal.
Staffing varies across sites in the US and India. Many of the managers and senior accountants have experience with Big 4 firms and are well-versed in complex tax and accounting practices. Qualifications of the staff provided suit the complexity of your request and range from registered tax preparer to CPA to enrolled agent and other qualifications. Talent is aligned with the complexity or difficulty of work. Our partners have preparers, reviewers, and managers on both the 1040 and business return side depending on their expertise.
Working hours vary by partner and team, but most US-based teams work Monday to Friday during normal working hours and our India teams operate on several shifts to best meet the needs of US-based offices. Those with India staff utilize Big 4 methodology. The team often works India daytime hours, which is nighttime US. The team lead, a chartered accountant, works until mid-day US Central Time to be able to take escalation calls, priority calls, training calls, and hurdles. The key is establishing a routine, such as sending work by end of day, work gets done overnight, and when you come into the office the work is ready to review.
The team lead, who is your primary contact, will have fluent English language skills. US-based escalation paths are available if required.
7216 is an IRS disclosure form and there are two types, one that is included specifically for your 1040 returns and one that can be included in your engagement letter for your business returns. Even if the person preparing the return is an employee of the firm, any 1040-series tax return prepared outside the United States requires a 7216 consent form signed by the client. Additionally, many firms notify business clients as part of their standard engagement letters.
Typically you can get started within a week of signing your contract. The most important part is the onboarding process and documenting your specific process. Our partners don't want to miss any critical steps of your standard operating procedures. On the tax side, all preparers are trained and confident on the federal side and most returns and schedules, and they will work with you to understand any additional requirements for state returns.
© 2023 Intuit Inc. All rights reserved.
Intuit, QuickBooks, QB, TurboTax, ProConnect, and Mint are registered trademarks of Intuit Inc. Terms and conditions, features, support, pricing, and service options subject to change without notice.
By accessing and using this page you agree to the Terms and Conditions.