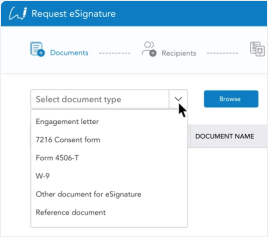 Requesting signatures in ProSeries
Learn how to start a request, add documents, recipients, and reminders in under 3 minutes.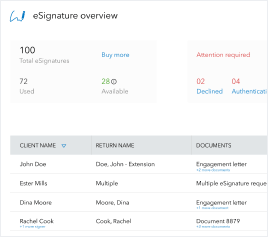 An overview of the eSignature dashboard
Request status, send reminders, and download completed forms from the Tax Returns hub.
Request signatures for non-tax documents
Upload additional documents from an engagement letter to a receipt to be even more efficient.
Support
Helpful Links
Speak to an expert
FAQs