Join us January 10–11 for the 2024 Tax Season and Advisory Readiness free virtual conference. 
Practical webinars, brilliant learning opportunities, and answers to everything ProSeries.
Onboarding
Your path to a streamlined experience starts with three key features

Automated data conversion
Convert previous tax year data from your current tax preparation software, including taxpayer personal information, names of interest, important carryover amounts, and more.

New customer support
Get expert help from our ProSeries specialists. Whether you need tax or system support, our agents are trained in the most advanced topics to help you without transferring your call.

Success guide
Get the exact instructions you need, when you need them. You will receive personalized, step-by-step emails and a webpage checklist to speed you through installation, data conversion, EFIN verification, and more.
Check out more educational material
Learn how ProSeries can help you handle even the most complex returns.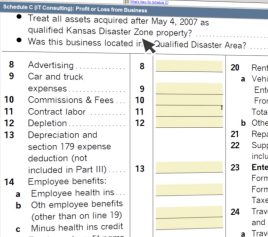 In this live demo, see new innovations and learn how ProSeries Tax saves you time in every part of your workflow.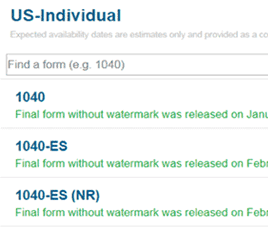 Find the forms and schedules that ProSeries Professional and ProSeries Basic supports.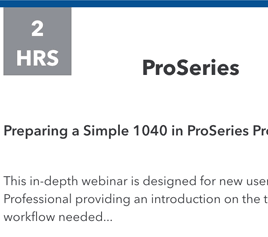 Software webinars
Stay a step ahead with online learning resources—and earn free CPE and IRS CE credits.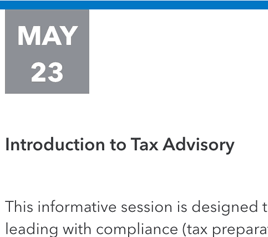 Professional webinars
Earn free CPE and IRS CE credits with self-paced courses and immersive virtual conferences.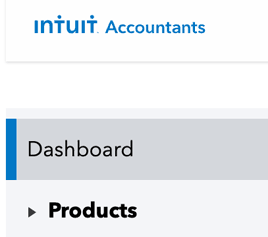 Personalized training portal
In-depth videos and documents for customers only can be found within My Account.
Lacerte Help
Tax Pro Center
Access tax updates, tips on offering advisory services, and answers to your tax-related questions.